After the warm welcome of Tesla Model 3, we are all waiting for Tesla to unveil the Model Y in 3 days.
Model Y unveil event on March 14 at LA Design Studio

— Elon Musk (@elonmusk) March 3, 2019
As the CEO and founder Elon Musk wrote on Twitter, Tesla will reveal the new model on March 14. The event will take place at LA Design Studio and the online world will see the new Tesla SUV at 8 pm PDT.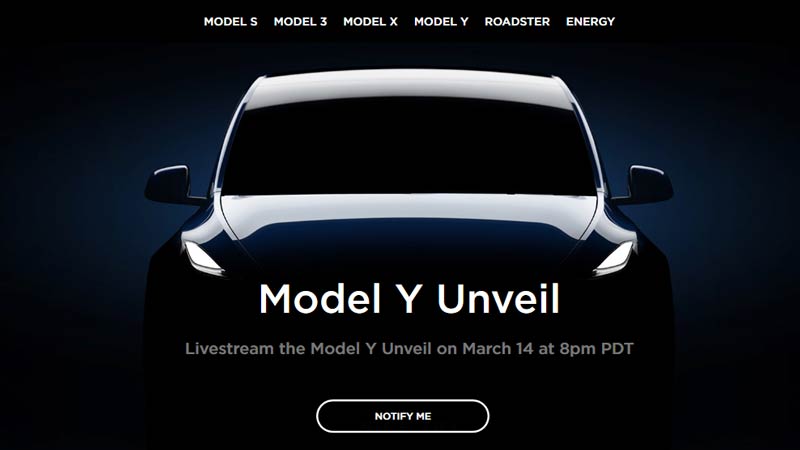 In preparation for the launch on their official page, Tesla is inviting visitors to register for the Livestream event.
Tesla is not giving much information away so far. The specifications of the new electric SUV are not yet announced. However, Elon Musk wrote that the Model Y will be 10% bigger than Model 3 and will also cost about 10% more. The announcement indicates that range will be slightly less than Model's 3 but battery will remain the same.
Could Model Y as an SUV be more popular than Model 3? Will Tesla have another powerful storm of hundreds of thousands of reservations? We shall see soon enough.