VW ID Camouflaged Hatchback:
Counting down the hours left, until the first Volkswagen ID series is opened up for pre-bookings in Europe.
VW hasn't given away much other than the typical shadowed profile and some outlined vectors. Although, some photos of the new camouflaged, all-electric hatchback prototype have come to light.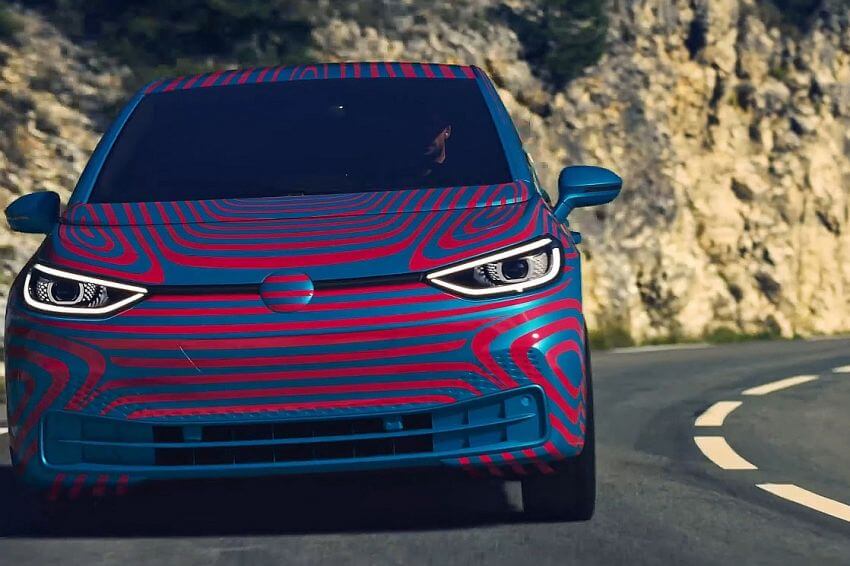 Volkswagen is entering the EV world, with what they hope to be a new turning point in its 81-year history. Also, their big plans on building 22 million EVs in the next 10 years, justify their hopes.
The swirly red-and-blue pattern camouflage, that resembles a zebra, is the most exciting look we've had so far. As we can tell, the signature ID features the same basic silhouette as the show car, along with the glasshouse shape and some of the detailing.
VW ID Camouflaged Hatchback
The new ID camouflaged prototype is to be the first electric vehicle built on VW's modular MEB platform.
---