Tesla Is On The Lead
Tesla has reached 15,975 sales YTD on the American market with the models 3, S and X. Also, with the Model 3 at $35,000, we can expect the sales to hit a lot higher throughout the year.
US EV Sales for February and YTD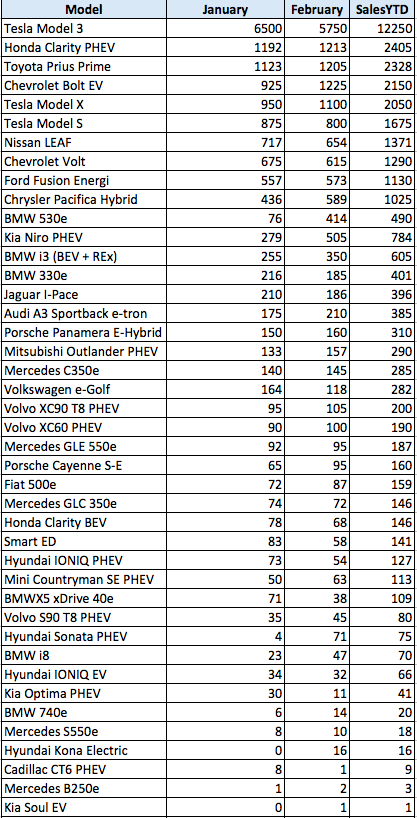 After the Tesla Model 3 on the first place, Honda Clarity PHEV comes second with 1,213 sales on February and 2,405 YTD. Further, follow Toyota Prius with 2328 YTD sales and Chevrolet Bolt with 2150 YTD sales. Is quite surprising to see Nissan Leaf on the 7th position with 1371 YTD sales, as it has been the best selling EV globally year over year.
EV Sales Chart For 2019 In USA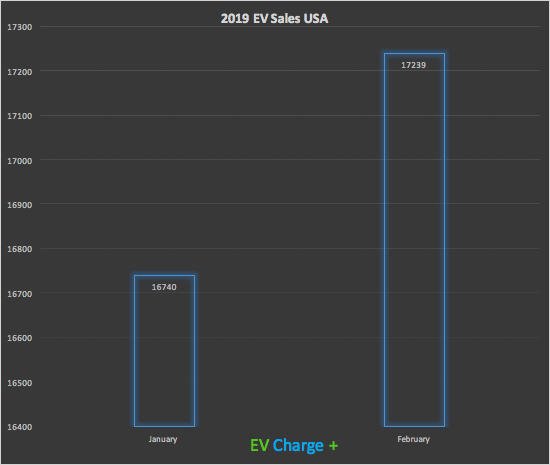 The market share of EV sales in USA on January was 1.50% and on February 1.36%
---