This is Tesla's new compact mid-size electric SUV. The Model Y was unveiled by SEO and founder Elon Musk on Thursday night in Hawthorne, Calif.
Tesla will start by selling first the more expensive versions of the EV in 2020. The prices will start from $47,000 to $60,000 with a range of 300miles (483km). The most affordable Model Y will have a base price at $39,000 and 230miles (370km) range. However, buyers will have to wait until 2021 to own one.
Although prices have a base start, additional charges for Tesla's autopilot software, the third row of seats and colors other than black will apply. On the other hand, a panoramic glass roof comes standard.
The interior of Model Y will be similar to that of Model 3, with a 15-inch touchscreen on the dashboard. Also, the EV has 66 cubic feet of cargo space according to Elon Musk.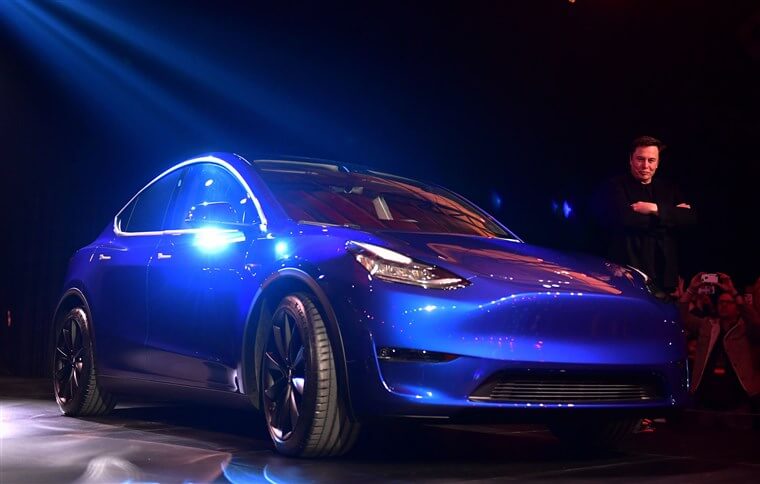 It has the functionality of an SUV, but it will ride like a sports car. So this thing will be really tight on corners.


-Elon Musk said
Base Prices of Model Y According to Tesla
Standard: $39,000 (
Long Range: $47,000
AWD Dual-Motor: $51,000
Performance: $60,000
Specifications

As for Tesla's autonomous driving software, Musk said "It will be able to do basically anything by the end of this year, just with software upgrades"
---