The International Council on Clean Transportation (ICCT) recently released a report on electric vehicle sales around the world. This is an interesting document with some intriguing insights. Over one million passenger EVs were sold around the world in 2017. China led the way with over 579,000 sales. The most sales of such vehicles until today have taken place in China, Europe, Japan, and the United States.
Figure 1
Shows the cumulative electric vehicle sales in the cities around the world identified as having the highest cumulative electric vehicle sales.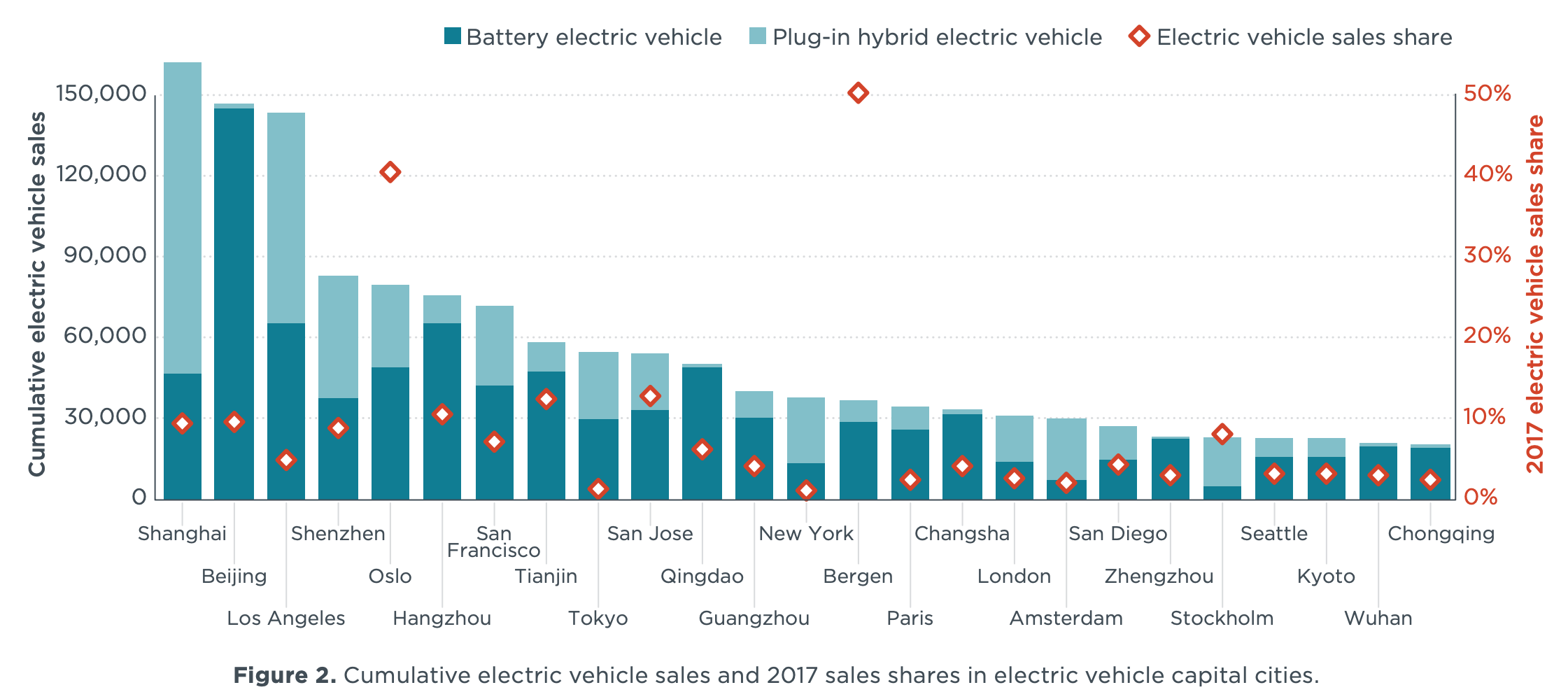 Figure 2
Shows cumulative electric vehicle sales from the top 25 markets, including a breakdown according to all-electric battery electric vehicles (BEVs) and plug-in hybrid electric vehicles (PHEVs). Shanghai led the world with more than 162,000 cumulative
electric vehicle sales since 2011, followed by Beijing at 147,000 and Los Angeles at 143,000.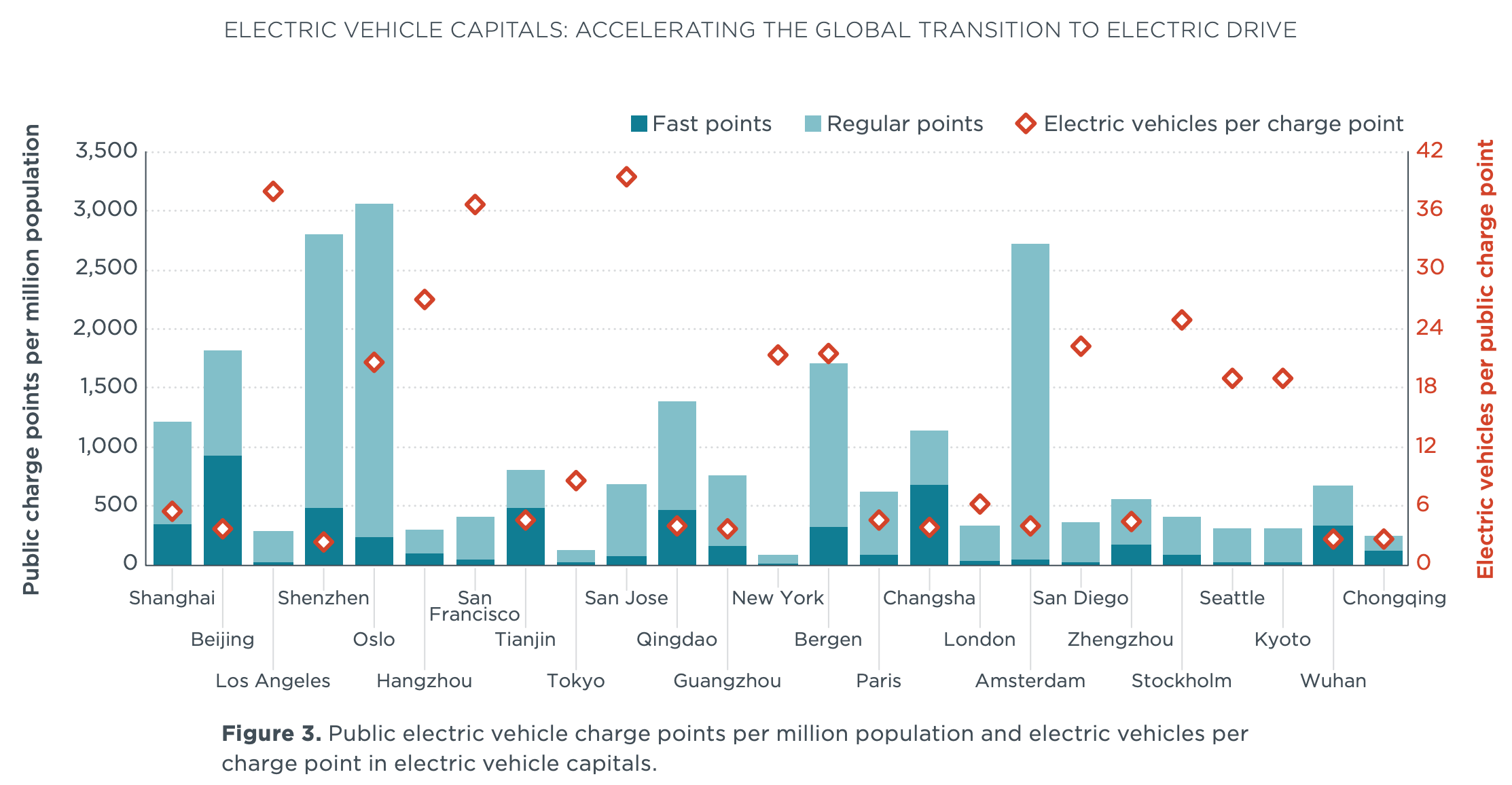 Figure 3
Shows the deployment of this charging infrastructure varies significantly across these top markets.
Figure 4
Shows some of the cities with the highest passenger EV sales with Beijing and Shanghai having 5% of the sales. The top 25 cities each had 20,000 EV sales or more in 2017.
From these cities, the world leader was Shanghai with 162,000 electric vehicle sales since 2011. Beijing had 147,000 and Los Angeles 143,000, so Shanghai was far ahead of both. For 2017, Shanghai had nearly 66,000 passenger EV sales.
Over 1.3 million EV sales have taken place in the top 25 cities, which have also been called the electric vehicle capitals by the ICCT.
According to the document, forty percent of the world's public charging capacity is located in these cities. Beijing and Shanghai have the largest number of public EV chargers, with 39,000 and 35,000 respectively. It has been estimated that Beijing could have 435,000 by the year 2020 and Shanghai's total could reach 210,000 by the same year.
American cities lag far behind. Los Angeles has 1,200 to 1,300 and San Francisco has 790.
The ICCT document contains more information, worth reading.
---

  EV Charging Stations for home, businesses or public places.