Jaguar attempts to push the I-Pace sales by offering a $3,000 discount to Tesla owners.
Jaguar Offers $3K Off
With today's electric vehicle market favoring the Tesla Model 3, Jaguar tries to kick start the sales of I-Pace with an intriguing incentive.
The "Tesla Conquest" incentive gives Tesla owners $3,000 incentive to buy the Jaguar I-Pace EV. Also, the offer applies to anyone who lives in a Tesla-owing household.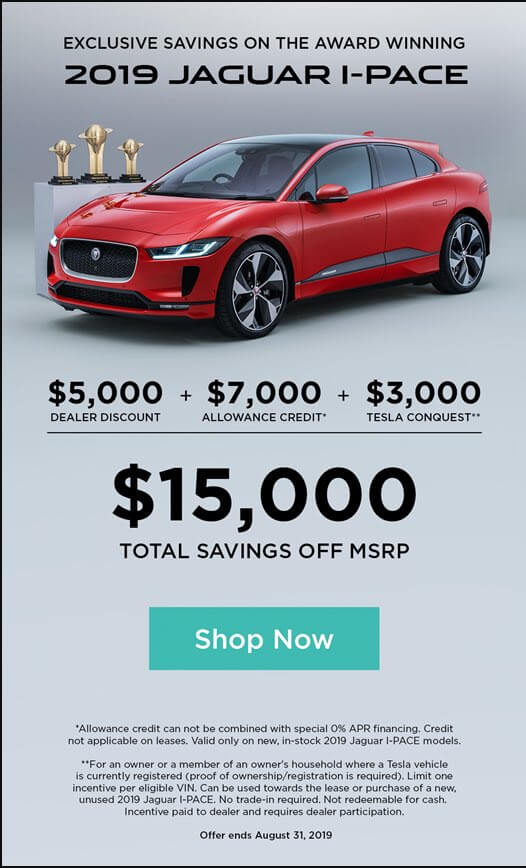 The advert was seen on twitter from the user @tesla_truth .
According to this advertisement, Tesla owners can have up to $15,000 discount when buying the I-Pace. First applies the "dealer discount" at $5,000, following by $7,000 "allowance credit" plus the "Tesla Conquest" incentive. Therefore, with all three discounts, the base model will cost $54,500, instead of $69,500.
Needless to say that the Jaguar's incentive although is interesting, it also arouses questions. Is the company trying to convert Tesla owners to Jaguar owners? As they don't have Tesla's super-charger infrastructure, will the offer backfire to them? What Elon Musk has to say about this incentive? We just have to wait a little longer to see the results.
---