This is the project of the Swedish furniture giant Ikea. They partnered up with Renault to produce Höga, the first concept of an electric vehicle kit. The car is designed not only for people who just need to get from A to B or even Z using the Mobilize connection.
About Höga
This Ikea vehicle is only a concept for the moment, but if it is successful, it will have 374 assemble-at-home pieces and will cost around $5,300 €. This compact, all-electric city automobile is 2.3 meters long and 1.8 meters tall. To get on board, the entire front part lifts, including the steering wheel.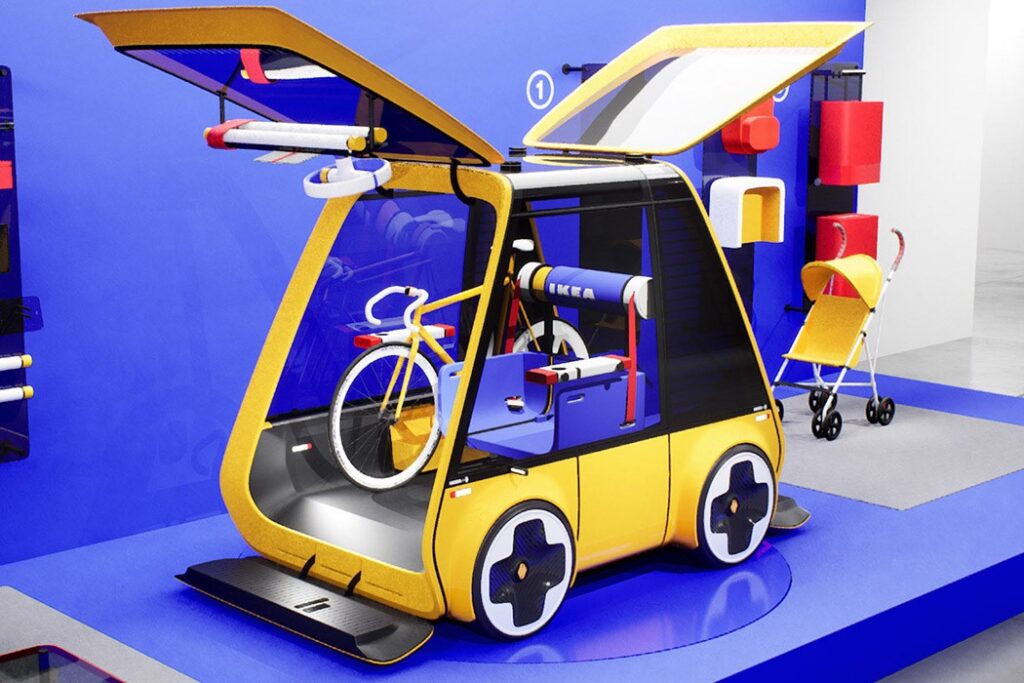 That means no more squeezing into your vehicle. Now you can easily walk inside if you have Höga. This EV has large windows, four-wheel steering, a'skateboard'-style base, and enough room for a wheelchair, stroller, or bicycle next to the driver. The vehicle's dashboard does not have a fixed screen, instead, it supports smartphones and tablets. Using your own device makes production easier since you already know how to use it.
How does it work?
The car would arrive as a DIY kit ,in 374 parts to assemble yourself. Similar to famous Ikea's flat-pack furniture.
"Höga is designed to be built by one person in just a few hours"

Ikea says
Höga on the roads?
Because Ikea's Höga is assembled by customers, some pieces of the car may be fitted incorrectly. Having said that, it might be a serious danger on the roadways. Current rules and regulations restrict the sale of a vehicle without the assembly of qualified professionals. This is why road safety authorities are currently working on the concept evaluation. This Ikea car has to be approved according to the rules in force in the various countries of the world before it can be sold.
---