Global EV sales for June 2019: With over 264,000 EV sales Tesla is the top 1st.
In June, Tesla Model 3 had over 39,000 global sales and outsold all the other EVs.
The total 264,591 sales had a growth rate of 67% year-over-year. The market share improved to 3.3%. Therefore on average, every 30th car sold worldwide is a plug-in.
Checking the all-electric statistics, in June 76% of all plug-ins sold were BEVs.
Sales by model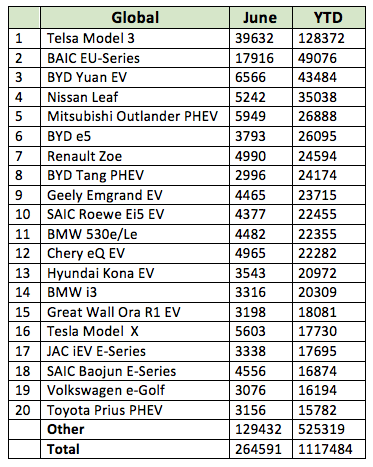 Top 10 EVs January-June 2019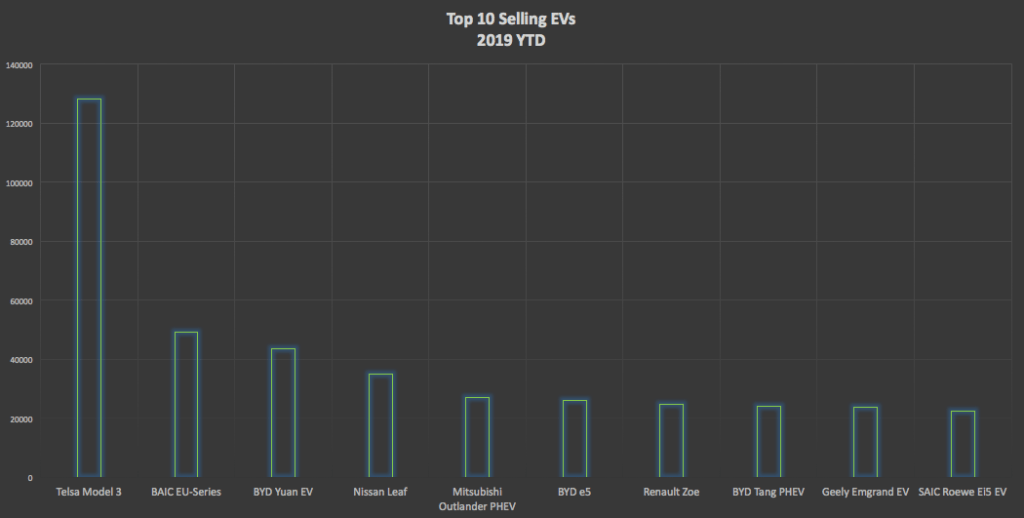 ---