Frankfurt motor show 2019
The largest and highly-anticipated Motor Show is only 2 days away. It will take place in Frankfurt, Germany. You can book your tickets here. Electric vehicles, hybrids and SUVs will dominate the massive show.
Lots of automakers will introduce their latest electric and self-driving vehicles. Honda, Mercedes, Byton, BMW, Volkswagen and Audi will be revealing new EV models. These are just a few of many brands we expect to see in the Frankfurt Show.
Key cars
Cupra Tavascan – A hot SUV concept from SEAT's performance sub-brand
Hyundai i10 – The popular, practical city car in an all-new form. Hyundai also will debut the concept for an electric small coupe and an electric race car.
Lamborghini Sian – Lamborghini goes hybrid with an 808 horsepower hypercar.
Land Rover Defender – The all-new Defender seen for the first time.
Porsche Taycan – Porsche's first electric car will make its appearance. The sleek four-seater with two electric motors, all-wheel drive and up to 750 horsepower.
Volkswagen ID.3 – This is one of the biggest electric car launches to date. A compact hatchback that is based on the VW Group's MEB electric-car platform. Although VW's latest-generation Golf will not be in Frankfurt, we expect to see a concept previewing another MEB-based car.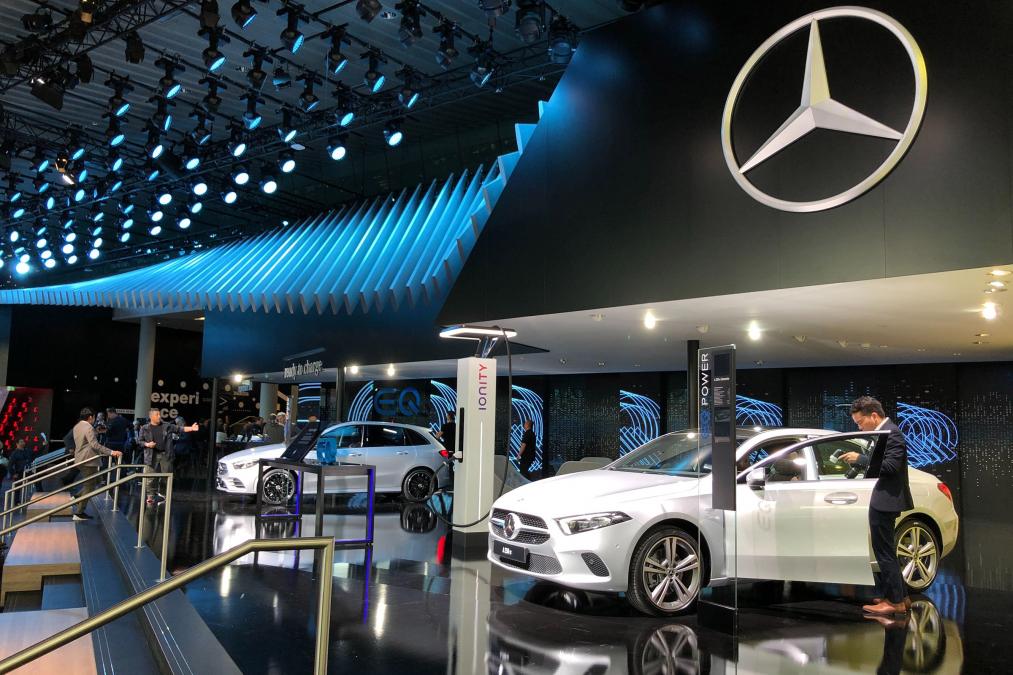 Other EV models
Audi :
– The AI:Trail an EV concept that looks at how autonomous driving will reshape transportation over the next 10 years.
– Audi A6 wagon with a mild-hybrid V-8 engine.
BMW:
– BMW front-wheel-drive 1-series hatchback.

Ford:
– Puma subcompact SUV. A mild-hybrid version.
– Kuga compact SUV. A plug-in hybrid version.
Honda:
– Honda e the new small fully-electric hatchback.
Mini:
– Mini Electric (Cooper SE) the first fully-electric car will have up to 232 km of range.
Mercedes-Benz:
– Mercedes-Benz EQS a full-electric luxury sedan concept.
– EQV, an electric version of the brand's V-class passenger van.
– Plug-in hybrid versions of the A250e hatchback, A250e sedan and B250e minivan.
Opel/Vauxhall
– Corsa Subcompact the first model to be conceived under new owner PSA Group.
– Corsa-e a 50 kWh battery with 330 km of range.
Renault
– Zoe the fully-electric car with a larger battery (from 41 kWh now 52 kWh).
– Captur the first Renault to offer a plug-in hybrid drivetrain.
Seat/Cupra
– Tavascan crossover concept an all electric performance car with 77 kWh battery and 450 km of range.
– Tarraco a fuel-efficient plug-in hybrid version.
– Mii minicar an electric version with 260 km of range and 37 kWh battery.
Skoda
– Citigo-e iV Skoda's first electric car with 37 kWh battery and electric range of 55 km.
---