The new Ford Mustang Mach-E sets a Guinness World Record for the most energy-efficient electric vehicle. With an average of 10.52 km/kWh on the 1351 km route between John Ogrots and Land's End in the United Kingdom.
About Ford Mustang Mach-E Record
This record was set by the BBC transport correspondents Paul Clifton, Fergal McGrath, and Kevin Brooker, who drove the electric performance SUV. These correspondents already hold the gasoline and diesel efficiency records.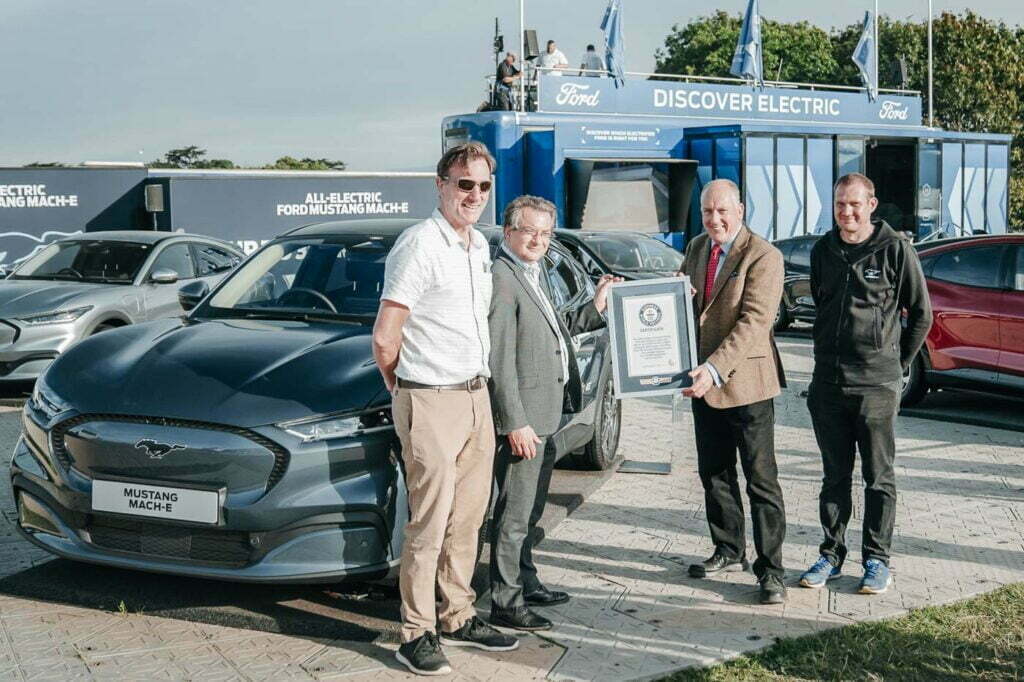 The trio, which departed on July 3, drove Britain's longest route overnight to avoid congestion. They completed the journey in 27 hours, traveling at an average speed of about 50 kilometers per hour. Surprisingly, only two charging stops totaling 45 minutes were required during the journey. Keep in mind that it was not the longest distance between the charges record but the lowest energy consumption in an electric car. Which, according to independently verified data, was 10.52 km per kilowatt-hour of electric energy.
"This record is about demonstrating that electric cars are now viable for everyone. Not just for short urban trips to work or the shops or as a second car. But for real-world use on long cross-country journeys"

After the trip, the team said.
Ford's UK electrification manager Tim Nicklin was also proud of Mach-E's accomplishment. Stating that the vehicle's achievement demonstrated that the all-electric performance crossover was a game-changer.
And when it comes to switching from internal combustion engine cars to electric vehicles, range anxiety is frequently one of the biggest concerns among drivers. However, the range and efficiency of the Ford Mustang Mach-E prove to us that it can be an everyday vehicle for dealing with unpredictable journeys.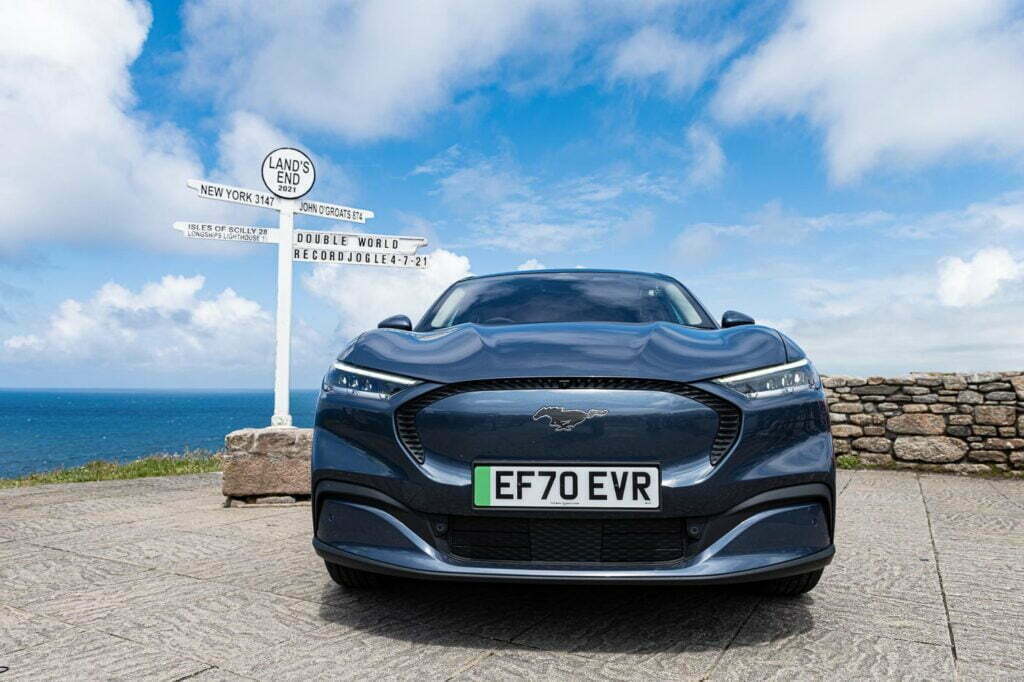 "Ford's Go Electric report on consumer perceptions shows that the average distance the public thinks a fully charged electric car can travel is less than 150 miles. While the Mach-E can reach well over three times that distance in the hands of professionals, it can easily deliver its official "miles per tank" to owners. – and dispense with any previous range anxiety."

Tim Nicklin said.
---