EV Shows in 2021
EUROPE
Klimamobility 2021
MEC, Bolzano, Italy
27 January 2021
Klimamobility is a conference in South Tyrol dedicated to sustainable mobility.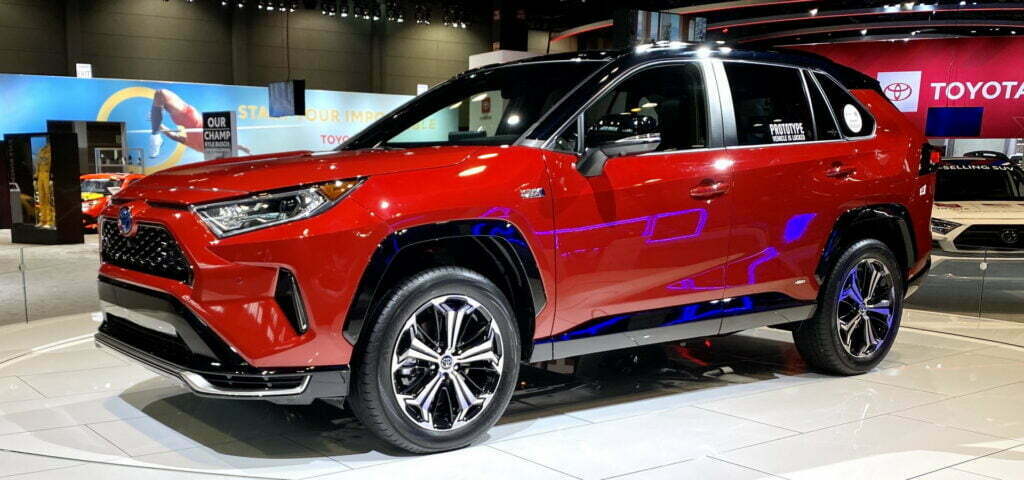 eVision – Accellerating European e-mobility
Online
2-3 February 2021
This Eurelectric event will strengthen political and industrial momentum for accelerating electric mobility and will explore EV market trends and sustainable growth acceleration strategies. eVision will bring together amongst others: charging station operators and service providers, car manufacturers, industry captains, national and EU policy makers.
E Mobility World 2021 – Exhibition For Sustainable Mobility
Messe Friedrichshafen, Germany
17-21 March 2021
At the E Mobility World exhibition, everything revolves around alternative drive systems and new mobility concepts with exhibitors from the fields of e-bikes, e-scooters, electric vehicles, hybrid vehicles, charging technology, and energy supply.
i-Mobility
Messe Stuttgart, Stuttgart, Germany
8-11 April 2021
At the i-Mobility fair, you will experience the mobility concepts of tomorrow and find out about alternative drive technologies, innovative projects, and creative ideas for the future of mobility.
Electric & Hybrid Vehicle Technology Expo
Messe Stuttgart, Stuttgart, Germany
8-20 May 2021
In collaboration with The Battery Show, the Electric & Hybrid Vehicle Technology Expo brings together over 350 global suppliers to Stuttgart. Together, these two shows make up Europe's biggest H/EV and advanced battery technology trade fair, making it the leading meeting place for the newest powertrain technology in the e-mobility industry.
Power2Drive Europe 2021
Munich, Germany
9-11 June 2021
Power2Drive is an international exhibition for charging infrastructure and e-mobility. In this event, you will find charging solutions and technologies for electric and plug-in hybrid cars. Power2Drive promotes electric vehicles and a sustainable and environmentally friendly energy supply.
The IAA Mobility 2021
Munich, Germany
7-12 September 2021
The IAA Mobility 2021, is transforming itself into the leading international mobility platform and a sustainable urban project.
Move 2021 – Exhibition/Conference
ExCeL, London
9-10 November 2021
MOVE 2021 is the world's most important mobility event, where disruptive technology and innovation drive change.
ASIA
Automotive World 2021-EV Japan
Tokyo Big Sight, Japan
20-22 January 2021
EV Japan is Asia's Leading Exhibition. It gathers all kinds of technologies for EVs, HVs, and FCVs; Motors, Inverters, Rechargeable Batteries, Chargers, etc.
EVM Asia 2021 Expo
MITEC, Kuala Lumpur, Malaysia
23-25 March 2021
Malaysia will host the region's first international exhibition dedicated to the manufacturing of electric, hybrid, and also autonomous vehicles – EVM ASIA 2021. It's the event to unveil the Future of Mobility Technology.
Inagreentech 2021
JIExpo Kemayoran, Jakarta, Indonesia
30 March- 01 April 2021
Inagreentech has proved its show as the most comprehensive gathering of green technology and eco-friendly suppliers to introduce green innovation, concept, and latest products to manufacturers, architects, designers, consultants, engineers, construction companies, hospitality industry professionals, government officials, and more.
ASEAN Sustainable Energy Week 2021
BITEC, Bangkok, Thailand
12-14 May 2021
On this Sustainable Energy Week show, there will be 4 different segments called: Renewable Energy Asia, Energy Efficiency, Entech Pollutec Asia and also Electric Vehicle Asia.
E-Drive Turkey 2021
Istanbul, Turkey
3-6 June 2021
E-Drive Turkey is the exhibition and conference for electric and hybrid vehicle manufacturers and suppliers.
EVS – International EV Symposium and Exhibition
Nanjing, China
25-28 June 2021
EVS (Electric Vehicles Symposium) is the leading international event that addresses issues like sustainable mobility, electrification, connectivity, and driverless vehicles. The title of the event is "Towards Intelligent E-Mobility".
NORTH AMERICA
Washington Auto Show 2021
Washington, D.C, USA
26 March- 4 April 2021
Washington Auto Show attracts hundreds of thousands of visitors, including many environmental and automotive visionaries, who explore hundreds of production vehicles, Luxury & concept cars as well as electric and hybrid vehicles.
SEPA Utility Conference 2021
Phoenix, AZ, USA
12-14 April 2021
Utility Conference is an experience for the utility professional in charge of distribution and also renewable energy programs and services who need answers they can trust. Get the tools, experience and expertise to increase performance, innovation, and collaboration as the energy system moves to a carbon-free future.
Montreal Electric Vehicle Show 2021
Olympic Stadium, Montreal, Canada
23-25 April 2021
This Montreal Electric Vehicle Show provides a great opportunity for all to see, test, analyze and compare the newest products in the field of electric mobility, as well as the latest technological innovations pushing the industry forward.
---