The European Union needs to expand its EV charging infrastructure to reach 1 million charging points by 2024 and 3 million by 2029.
Despite the challenging circumstances and the negative impact of the COVID-19 pandemic on the automotive sector, EVs made a huge leap forward in many countries in 2020. Now, more and more people are reaching out for electric vehicles.
For example, last year Norway became the first country in the world to have sold more electric vehicles than petrol, diesel, or hybrid cars. However, the roll-out of public charging stations across Europe has been slow.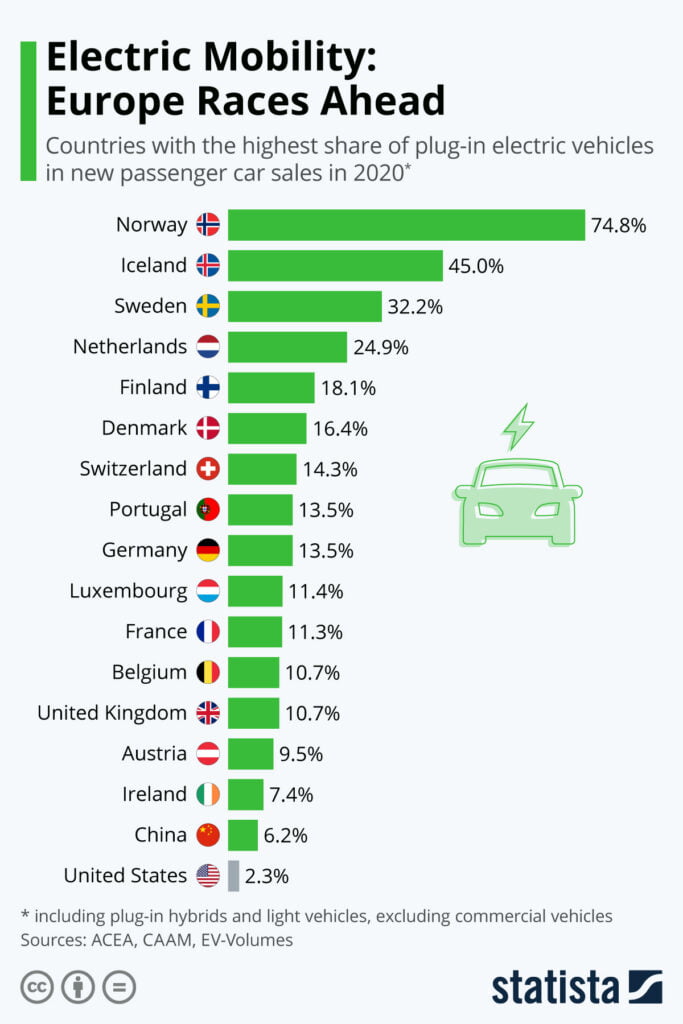 Industry figures show that the EU had 224,538 public charging points in 2020. In this regard carmakers, environmentalists, and consumer organizations asked the EU climate, transport, industry, and energy commissioners to set a growth goal. Which will require a certain number of public charging points in each country.
Total demand is estimated at 1 million public charging points by 2024 and 3 million by 2029 in the EU. Targets will be allocated with a formula to know how many public chargers should be installed in each country. On the basis of simple factors such as how much private charge is currently available.
Obtained results with the formula
"If we're serious about global warming we need to go electric fast. To speed up the transition we need ubiquitous and easy charging. Not just in Norway and the Netherlands but all across Europe. EV charging targets per country are a great way to make that happen. And the Commission should stop dragging its feet over this."

As the executive director at Transport & Environment (T&E) William Todts said
With that being said, this proposal would also help to create millions of jobs across the continent. As well as help European Union meet its climate goals by creating more charging points.
---