EV sales for Europe in June 2019
EV Sales: The passenger plug-in market in Europe had about 47,000 registrations in June +24%. As the PEV market growing 34% in 2019, gives a great performance considering the -3% of the overall market.
Plug-in Hybrid sales, in general, had a horrible month in June with -38% YoY, which makes it the worst drop since 2014. All-electric vehicles had around 34,000 deliveries making a +98%.
All-electric share 2019: 2.3%
Plug-in Hybrid share 2019: 3.2%
Total EV share 2019: 3.0%
This is 0.5% up to last year's results.
Sales by Model June 2019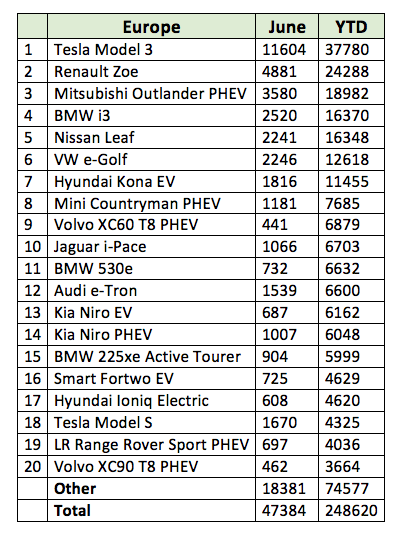 ---